Onsite Computer Repair
Onsite and Remote Computer Repair
A computer represents an artificial intelligence that assists us in assessing and calculating, developing systems, processing business, communicating with each other, and a multitude of things related to our daily experiences.  However, the computers themselves are made up of a vast array of moving parts.  Eventually any computer is bound to deteriorate, and when this happens the computer  becomes subject to potential mechanical failure.
It is at this point that you require a fast, efficient, and reliable solution.  Apex IT Solutions is the answer. Whether your computer is just slow or has a virus, or your entire network is down, we can help.  If you are tired of computer systems that do not work, or if you are frustrated with your computer technicians, give us a call.  We will evaluate your computer needs and provide the best options to have your computer or network running at high performance.
Remote Computer Repair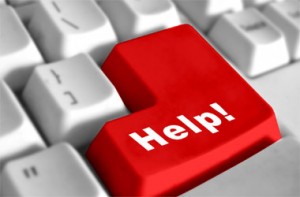 Many computer issues can be solved without making you wait for the house call.  If you are experiencing a computer functionality problem, but can still get online, let us connect to you by remote access, whereby we can attend to viruses and programming issues as easily as if we were right there with you.  We will conduct our examination online and if it can be fixed, we will handle it immediately.  When you want to "hit the help key," call Apex IT Solutions.
Your satisfaction is our number one priority. Above all else, it is important to us that you are completely satisfied with our work.   Let us be your tech support team.  By reducing your costs and increasing your efficiency, we believe that we can keep you happy and turn you into a raving fan of our services.
Thank you for the opportunity!
Apex IT Solutions.