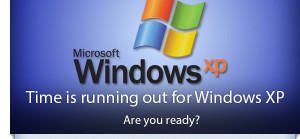 The office world is changing. Web-based applications and mobile apps are becoming more widespread and the way applications are obtained and delivered is becoming more standards-based to meet today's multi-platform requirements. While this works well for the future, there will always be a requirement to access legacy applications, which adds countless complex processes for any business as it moves to the next Windows OS migration.
More than a year after Microsoft shipped its final update for Windows XP and just ahead of Microsoft's removal of extended support for anti-malware on July 14th 2015, a considerable number of large organizations still haven't made the move from this legacy OS. Although the number of Windows 8/8.1 PCs accessing the internet exceeded the number running Windows XP for the first time, Windows XP is still alive and kicking.
Many refer to the headache of migrating business-critical proprietary applications, but time is running out fast. End-of-life custom support agreements can cost millions and XP organizations are far more vulnerable to malware and other malicious attacks. The latest statements from Microsoft about Windows present organizations still on XP with a migration conundrum, move to Windows 7, 8.1 or 10?
There is no right or wrong answer. In fact, I would argue that it isn't even the right question. A better question is this: what's the best way to manage application migration from one Microsoft OS to another?
Managing a migration from XP to another Windows OS is not a minor tasks. But the operating system switch is the (somewhat) easy part. The complexity of the applications today, compared to the last major migration activity around 10 years ago, makes managing the migration of thousands of applications time-consuming and expensive. Without the right approach, employee productivity can be seriously impacted and migration costs can spiral out of control.
Which OS?
Let's deal with the OS question first.
From a longevity perspective, Windows 10 is the clear leader. However for organizations in highly regulated industries such as financial services, moving to Windows 10 before Q3 2015 would be a big leap of faith.
Microsoft's updated Windows 8.1 might be a good option for businesses requiring mobile/touchscreen capabilities for some employees – for example, engineers out in the field. However, from an IT perspective it is difficult to adjust the way that the interface works to ensure the OS always launches and remains in classic mode. Windows 10 is superior in key areas for enterprises (security, management and user experience). A move to Windows 8.1 requires considerable investment in staff training.
If your business wants to avoid retraining overhead and resulting loss in productivity, Windows 7 remains a smart option. Although it is now five years old and mainstream support ended in January 2015, it is a proven solution with a current market share of almost 60 percent. Also, a move to Windows 10 further down the line should be much less of a disruption than the move from XP to Windows 7.
Some organizations might want to look at a hybrid OS strategy: Windows 7 for office-based staff, and Windows 8.1 for field-based staff, like salespeople and utilities engineers who need to update centralized databases in real time. This approach adds a layer of complexity relating to the connectivity and applications required, but this could make up for it by improved productivity.
Application migration planning
Once an OS has been selected, that's when the hard work begins. The main challenges for the IT team stem from the need to migrate infrastructure and applications in a short timescale, while continuing to support business services and adhering to the service level agreement.
Few applications have ever been deployed out of the box without a degree of customization, adding an extra layer of complexity to any application migration project. It's no trivial task figuring out how the application has been customized and why.
Once you know what you are dealing with, it's easier to set about simplifying your environment by justifying your applications: removing duplicates, non-strategic applications, and applications with functionality now incorporated into other applications. Some of the applications within customer profiles can simply be removed. A common discussion point often is adding important features within corresponding products: for example, the ability to create PDF files from within the latest version of Microsoft Office removes the need for a separate PDF creator in many cases.
Like essay writing in school, the key to a successful migration really is in the planning. Once the groundwork has been prepared, the process of packaging, remediating and virtualizing applications can take place using industry-standard toolsets. An audit of which applications live where, helps organizations to easily manage their software lifecycle going forward as well. By implementing a methodical, proven approach known to deliver the best possible outcomes, organizations can minimize risk and avoid the dual presence of project over-run and cost escalation.
If these hurdles seem too high, there is another way to deliver business services. I'm talking of course about moving to the cloud.
The rapidly changing applications landscape provides your business with an ideal opportunity to remove themselves from years of technical complexity and increasing datacenter infrastructure, maintenance and refresh costs.
A strategy focusing on rapidly changing business needs could be the facilitator for moving to cloud services. There is now a growing appetite to migrate even core business services to a more dynamic and fluid method.
Services, infrastructure and even applications can now be "hired" by the minute, or the transaction, and the SaaS provisioning of software like Office 365 and Salesforce.com has prompted a significant shift in the procurement and management of business applications.
Of course this is a significant simplification of the problems at hand. Legacy systems still need to be maintained and accessed, and the cost of business change should not be underestimated. The future is not going away, and it is definitely cloud shaped.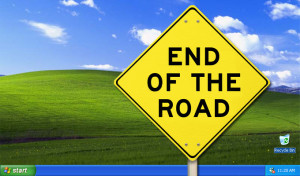 If this article interest you, we provide comprehensive IT Solutions that allow our clients answers and peace of mind for any and all computer related issues. We look forward to serving you.